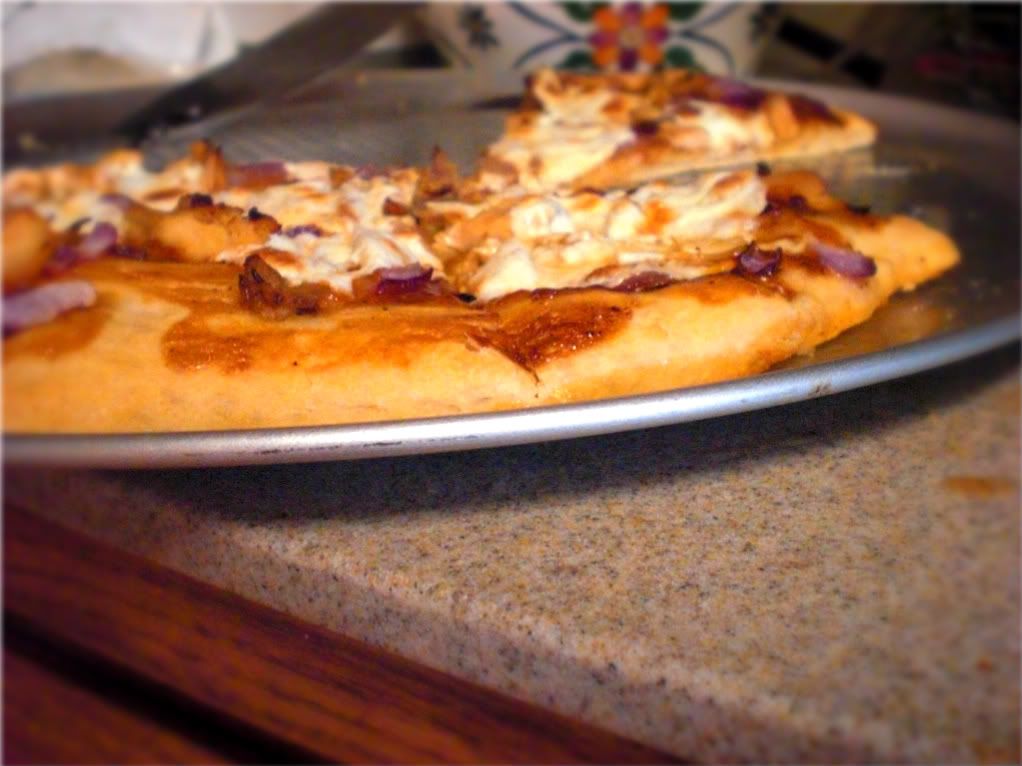 This is what I had for dinner tonight. Jealous? You should be.
This BBQ chicken pizza recipe is good. so good in-fact that its one of my go to recipes. We probably have it at least twice a month.. if not more.
The crust. the chicken. the cheese....
oh good lord.
You have to try it. You're life will never be the same.
For the step by step visit the pioneer woman
here
.
I'm telling you, life changing.